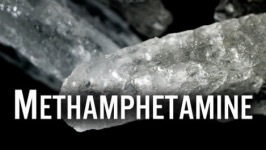 Within Australia the illegal manufacture of the drug Methamphetamine in Clandestine Drug Labs, known as Meth Labs, has been rapidly increasing every year, whereby in New South Wales & Queensland alone, police seize & investigate several hundred Meth Labs every year.  Properties used to manufacture can become contaminated by a one off process or ongoing efforts by criminals who blend into the community using their home, rental, factory, or motel room to manufacture drugs.
Overall, the illegal meth lab contaminates the property by the process or 'cooking' using a variety of toxic chemicals to produce the drug.   Hazardous chemical waste by-products & methamphetamine vapors contaminate the internal building structure & surfaces, creating a potential for exposure to chemical residues that may affect the unsuspecting victim by merely being in the property even after the drug manufacturing process has long gone.
The property owner is ultimately responsible to ensure a premises is safe for habitation, after the discovery of a meth lab, under Australian Laws (EPA & Local Govt). Inclusive of contracting  professionals to undertake an initial site assessment, perform effective cleaning of ALL hazardous material (meth residue, toxic waste, & other environment hazards), & post validation to ensure residues & chemicals have been removed, the legal onus of responsibility not only restricts future property management or sale, but can burden owners with penalties for none compliance with orders.
"Meth labs, past & present are dangerous & hazardous – call our team to protect your legal rights & restore your property safely."
For a confidential discussion phone our specialist meth lab cleanup team today on 1800 925 925.